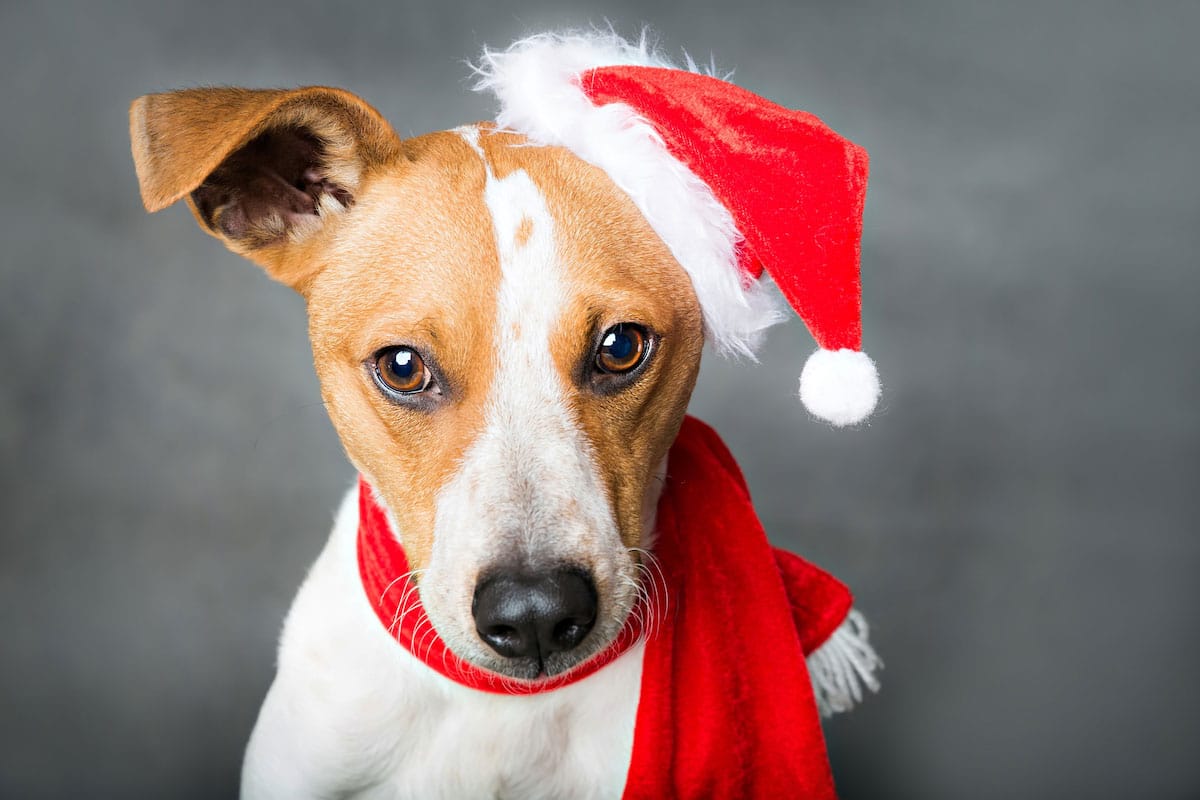 As the Christmas frenzy takes over and the lists grow longer than Santa's beard, it can be easy to forget about our loyal, furry friends. They are always there for us, ready for a dog walk, a snuggle or a feisty game of fetch. What ARE the best dog presents?
Since there are few things cuter than your pup tearing into their very own Christmas gift, we have a great dog gift guide so you can really spoil them. Whether your pooch is a 'ruff'-housing chew monster or a puzzle-solving snuggle-bug, there's a great gift available for your favourite furry friend this holiday season!
Holiday gift guide for North Vancouver dogs
1- Best Presents For the Chewer
Some dogs have more energy than anyone ever thought possible. No matter how many dog hikes you take them on, or dog walkers you hire, they always seem to end up chewing away their excess energy.
If your dog can't seem to stop munching on things you'd rather they not, like slippers, furniture, or even doors, get them a long-lasting chew toy for Christmas! That's a win-win! To select best dog presents, consider this list for ideas.
For the best chew toys, check out:
2- Best Presents For the Snuggler
Not every dog loves to chew their feelings away. Plenty down tempo dogs prefer to laze around all day, snuggling anything, from your feet to the family cat. Now, that's adorable!
If your dog's more of a lover than a chewer, lean towards something a little plusher they can snuggle up with and not get hard rubber bits sticking into their ribs.
For great plush toys, try:

3- Best Presents For the Puzzler
Some pups are too smart for their own good. So, much like their overly energetic comrades, they spend time looking to get into trouble. Look away for one instant and they're unlocking kennel doors, or nosing their way into places they shouldn't be (like the garbage bin, or even kitchen cupboards).
These curious pooches need more than just a chew toy to keep their busy minds occupied. They need something that will stimulate their brains along with their brawn. To keep their intellect challenged, try giving your dog a puzzle toy.
For some great options try:
4- Best Presents For the Hiker
For some dogs there's just no match for a good off-leash hike through North Vancouver's wilderness, either as a one-on-one activity or with some added doggy company. Dog walks and hikes are a great way to keep your dog entertained, exercised, and on their best behaviour when at home.
If your dog prefers hiking more than you do, consider hiring a dog walker to make sure your dog is as happy as they can be! Contact Poochhike today to get your pup the best gift a person can get a dog besides extra cuddles and… well, a fresh steak sounds pretty nice too.
The perfect dog toy Christmas present
Hopefully, you've found the perfect gift for your pup to make Christmas day as special as it should be – for everyone!
Bark at Poochhike today!